Hear from our Residents
1 November 2021
We recently asked four of our residents to share their experience of Shared Ownership, life in their new property and buying a home with us.

Erika
Leon House resident, Erika, recently embarked on a house-hunting journey for an affordable, conveniently located home. Luckily for Erika, she instantly fell in love with one of our new apartments at Leon House and all of the fantastic qualities it has to offer.

"Once I came to view the flat, I immediately fell in love with it, and can easily visualise myself living here. The flat is newly decorated, and the location is brilliant for me. Very good transport links with easy and fast trains to central London."

Khalid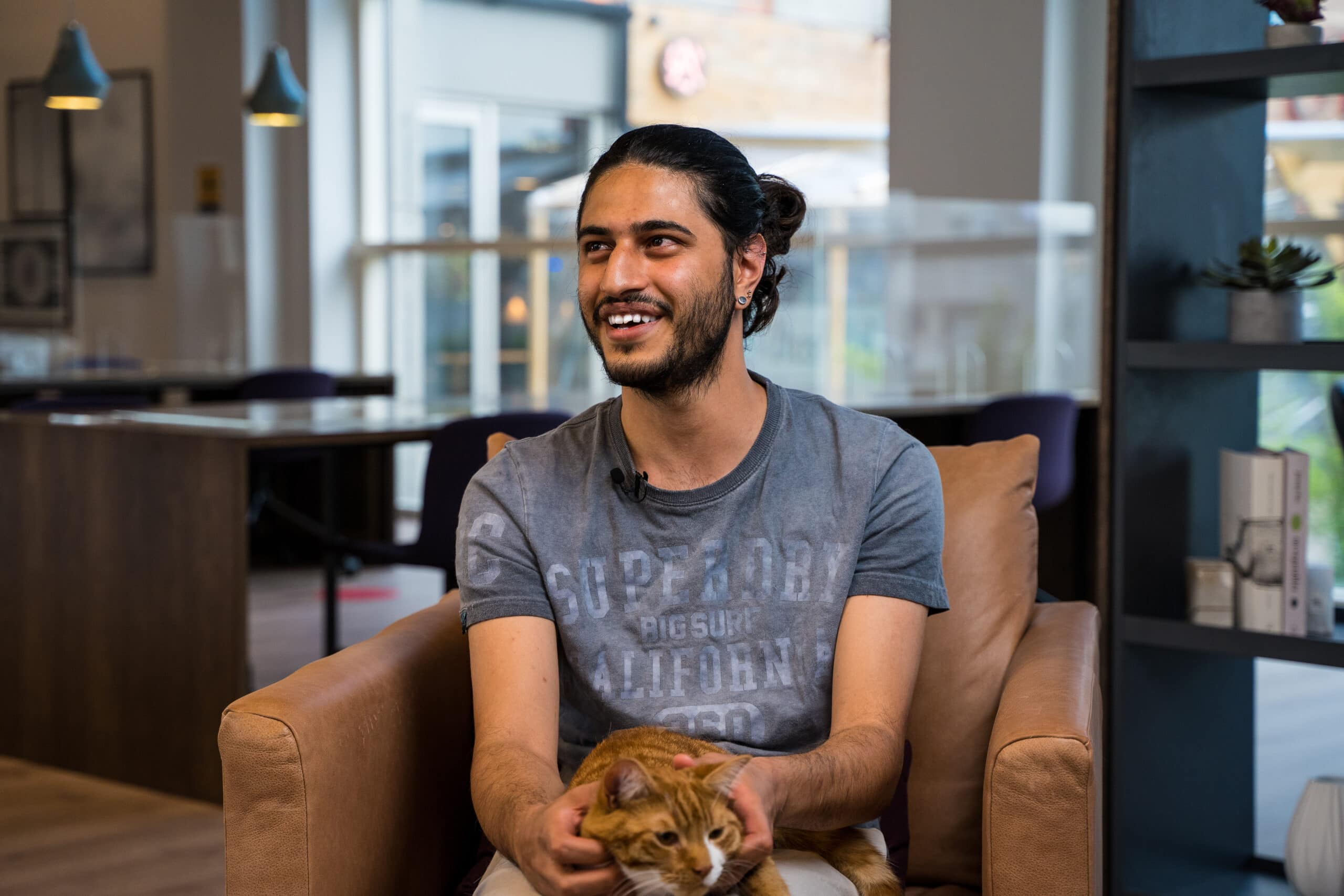 Khalid, and his pet cat Nugget, also live at Leon House. Khalid's experience of buying a Shared Ownership home has been overwhelmingly positive and wouldn't hesitate to recommend our friendly sales team.
"I found buying with Shared Ownership really easy, actually. With it being my first time buying anywhere, the steps were really quick and easy."

"I found the team at Legal & General really helpful, especially when completing my move, helping me out with any sort of questions I had. They were really helpful with that. Even after I moved in, with anything I needed to know about my own apartment, they let me know."

Lorenzo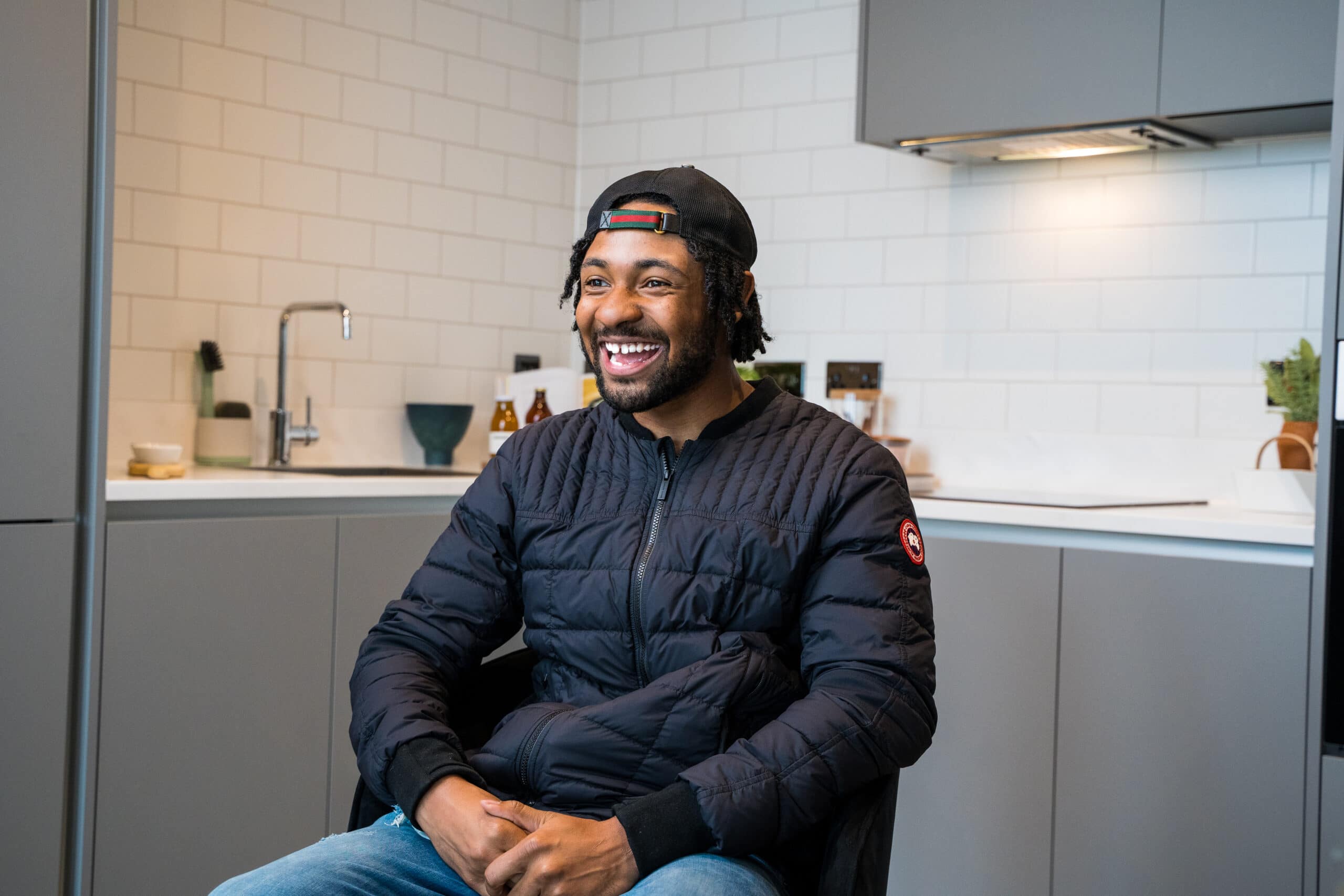 Along with Khalid, Lorenzo had a positive experience with our sales team when purchasing his Shared Ownership property, both in the build up to and once moved in.

"My experience with Shared Ownership was very positive, a lot easier than I expected. Previously, we were living with our parents but Shared Ownership enabled us to purchase our own home. Shared Ownership is the perfect scheme to get on the property ladder for young professionals like ourselves."

"The team was very helpful. I would definitely recommend Legal & General to others because the sales team are very friendly, they're always willing to help and they are very accommodating to any questions."

Jackie

After a "first class" purchasing experience provided by our sales team, Jackie has settled into her new Shared Ownership home. She explains what makes Leon House such a great place to live.

"It's a beautiful property, a very inviting building to enter, which gives me a sense of pride, and I always get a smile and a hello from the concierge. It also feels very safe as there are so many security features."

Interested in finding your dream home?
We provide an array of affordable, top quality, modern apartments and houses across England, all of which are available to purchase with Shared Ownership. Start your search by viewing our current properties available. Or, head to our social media profiles on Instagram and Facebook to ask your property questions. #LandGAH