Back to development
Register your interest for East Sussex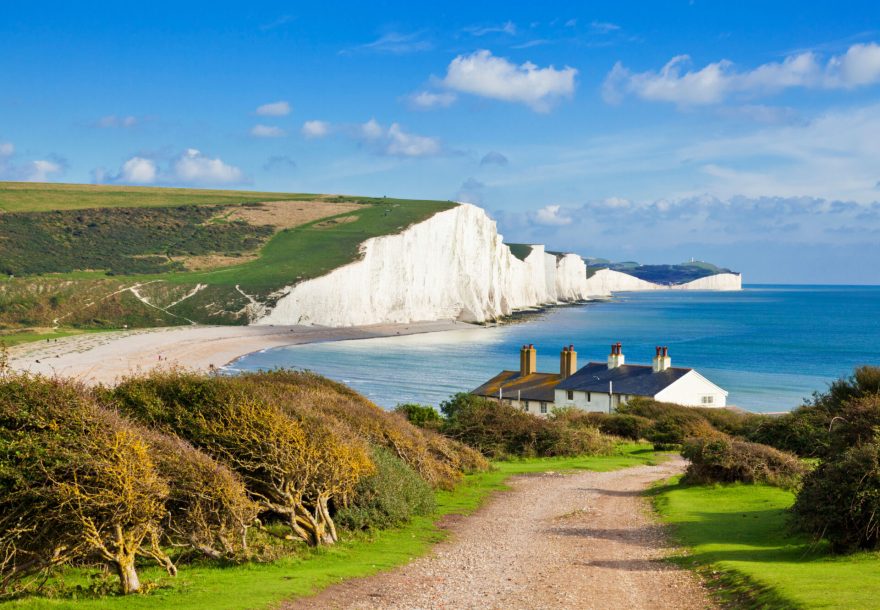 Shared Ownership in East Sussex
Find your affordable Shared Ownership home in East Sussex today
Local properties in East Sussex
East Sussex, on the coast in South East England, is a superb place to find an affordable home. Residents can enjoy the fresh air and scenic views of the coast, as well as the shops and attractions of Brighton, Lewes, Eastbourne and Hastings.
Why East Sussex?
East Sussex is the perfect place to live if you enjoy getting outside. With its mix of spectacular coastline and rural countryside, you'll be spoilt for choice.
The Camber Sands beach is a popular place for holidaymakers and locals alike. It is made up of sand dunes and is a prominent place for sports such as kite surfing.
A great day out for families, or anyone interested in British history, Hastings Castle was the site of the famous battle in 1066. The stone ruins that are visible today are the remains of the Norman castle built by William the Conqueror after his coronation on Christmas Day, 1066.
East Sussex offers education from nursery to higher education at university – with the county being home to Brighton and Sussex universities.
Local bus routes serve all the major towns and many smaller villages. Good train links from Brighton to Bristol as well as to London and Gatwick Airport also feature.
How does Shared Ownership work?
The Shared Ownership scheme is simple, you buy an initial share of between 25% and 75% of the apartments full value and pay a subsidised rent on the remainder.
You may purchase further shares (up to 100%) as your circumstances change, should you choose to.
How do I know what percentage I can purchase?
You can purchase any share from 25% to 75% of the initial purchase price, but some properties may carry specific minimum share restrictions. You will be asked to speak to a financial advisor to assess what share you can buy that is both affordable and sustainable.
How to buy a Shared Ownership home: a step-by-step guide
The first step in buying a home with Shared Ownership is to assess your eligibility.
Search for available properties on our website here. Once you've found a property you're interested in, you'll need to arrange a viewing.
Speak to a qualified independent financial adviser to see how much of the home you can buy. 
To secure the property you've fallen in love with, complete the application paperwork and pay the reservation fee.
With the reservation complete, you'll need to instruct a solicitor and begin your legal paperwork to purchase the property. We make the process as smooth and seamless as possible, including breaking down technical terms with our jargon buster.
Alongside the legal paperwork, you need to find a mortgage that suits you and complete your mortgage application. You can either do this yourself or use a mortgage broker. Your lender will carry out affordability checks to ensure that you can afford the mortgage repayments. See our affordability calculator to understand what you can afford. 

With the mortgage in place, get ready to sign on the dotted line and pay your deposit. This is an exciting part of the process where you're really close to your dream of homeownership.
It's time to exchange contracts, which are legally binding agreements between you and us for the purchase of your property. You will also find out more about your completion and move in date during this stage of the process.
Congratulations! You can now move into your new home and make it your own. 

You'll still need to pay rent on the remaining share of the property you don't own. The rent is usually set at 2.75% of the share that you don't own. You can also choose to increase your ownership share over time, a process known as staircasing.