Back to development
Register your interest for South Yorkshire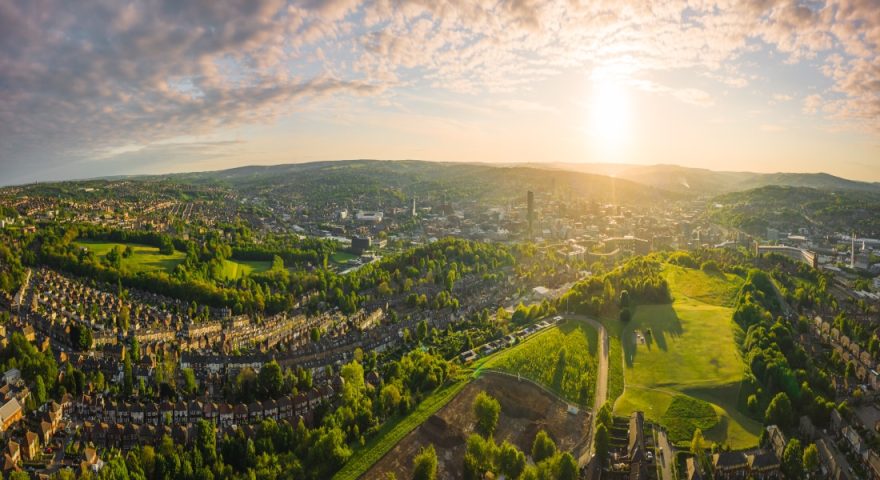 Shared Ownership in South Yorkshire
Find affordable Shared Ownership properties and developments in South Yorkshire
Local properties in South Yorkshire
This former industrial hub has been well and truly transformed for the 21st century to make it a comfortable and attractive location to live in. It's home to an eclectic mix of awe-inspiring landscapes in the Peak District, lively music, shopping and culture scenes in Sheffield and the historical gems of Rotherham.
Explore our homes available in South Yorkshire
Why South Yorkshire?
It's a popular spot for relocation as it offers a fantastic mix of buzzy city life if you head to Sheffield or one of the larger towns like Doncaster, but with the rugged hills of The Peak District National Park sitting to the west of South Yorkshire. There's also plenty of chocolate-box charming villages, like Bawtry and Mexborough which serve up charm and community spirit by the bucketload.
In Barnsley there is the Kendray Hospital, and in Sheffield, you'll find Sheffield Children's. There are A&E departments at Rotherham Hospital; Northern General Hospital, Sheffield; Barnsley Hospital; and Doncaster Royal Infirmary.
If you need to fly, then you have your pick of four regional airports: Robin Hood near Doncaster; Leeds Bradford; East Midlands; and Manchester. Train links are excellent, with direct trains into London St Pancras from Sheffield taking just two hours. From Doncaster, London's King's Cross is just an hour and 40 minutes. Cross-country trains and local bus services are also good. In addition, Sheffield and Rotherham are linked by tram. Road links to the south and north are good with access via the A1/A1 (M), M1 and M18.
Sheffield as the largest hub in South Yorkshire has over 100 primary schools, 37 secondary schools, three sites for further education, two universities as well as five well respected independent private schools. Doncaster is also well equipped for primary, secondary and further education. In Barnsley you'll also find another university, two colleges and plenty of primary and secondary schools. In total the county has 14 private schools and one private boarding school. There are a good number of schools ranked 'outstanding' by OFSTED including Sheffield's Hunter's Bar Junior School and Notre Dame High School. In Doncaster, The Hayfield School made number 4 in the Real Schools' Guide 2020 of best schools in South Yorkshire.
How does Shared Ownership work?
The Shared Ownership scheme is simple, you buy an initial share of between 25% and 75% of the apartments full value and pay a subsidised rent on the remainder.
You may purchase further shares (up to 100%) as your circumstances change, should you choose to.
How do I know what percentage I can purchase?
You can purchase any share from 25% to 75% of the initial purchase price, but some properties may carry specific minimum share restrictions. You will be asked to speak to a financial advisor to assess what share you can buy that is both affordable and sustainable.
How to buy a Shared Ownership home: a step-by-step guide
The first step in buying a home with Shared Ownership is to assess your eligibility.
Search for available properties on our website here. Once you've found a property you're interested in, you'll need to arrange a viewing.
Speak to a qualified independent financial adviser to see how much of the home you can buy. 
To secure the property you've fallen in love with, complete the application paperwork and pay the reservation fee.
With the reservation complete, you'll need to instruct a solicitor and begin your legal paperwork to purchase the property. We make the process as smooth and seamless as possible, including breaking down technical terms with our jargon buster.
Alongside the legal paperwork, you need to find a mortgage that suits you and complete your mortgage application. You can either do this yourself or use a mortgage broker. Your lender will carry out affordability checks to ensure that you can afford the mortgage repayments. See our affordability calculator to understand what you can afford. 

With the mortgage in place, get ready to sign on the dotted line and pay your deposit. This is an exciting part of the process where you're really close to your dream of homeownership.
It's time to exchange contracts, which are legally binding agreements between you and us for the purchase of your property. You will also find out more about your completion and move in date during this stage of the process.
Congratulations! You can now move into your new home and make it your own. 

You'll still need to pay rent on the remaining share of the property you don't own. The rent is usually set at 2.75% of the share that you don't own. You can also choose to increase your ownership share over time, a process known as staircasing.