Back to development
Register your interest for Leicestershire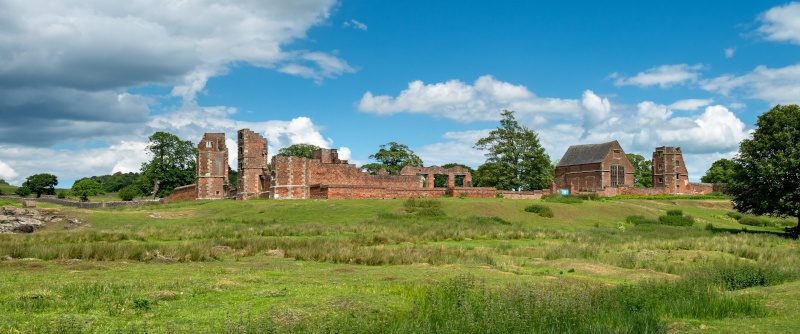 Shared Ownership in Leicestershire
Find your affordable Shared Ownership home in Leicestershire today
Local properties in Leicestershire
Located in the very heart of England, Leicestershire is landlocked and bordered by eight other counties. The remains of Richard III were found here in 2012, underlining the county's rich history. When you combine that with the charming countryside and bustling towns, Leicestershire could be the perfect place for you to get on the property ladder with Shared Ownership.
Explore our homes available in Leicestershire
Why Leicestershire?
Leicester is a bustling, cosmopolitan city with several popular attractions, including the Leicester Museum and Art Gallery, Leicester Cathedral, and The National Space Centre.
The wider county also offers plenty of outdoor beauty spots, including country parks and woodlands – perfect for rambling and hiking.
Leicestershire is steeped in history, as evidenced by remains of 76 miles of Roman road, as well as Anglo-Saxon roads and bridges.
The National Space Centre's ETFE pillow tower is now one of Leceister's most recognisable landmarks. It houses upright rockets among other space-age items and is a focal point of this much-admired museum and educational resource.
Leicestershire is home to a wide range of high schools, academies, boys' and girls' schools and colleges. Particularly well-rated establishments include The Market Bosworth School, Rushey Mead Academy, Madani Girls' School and Limehurst Academy.
Fast rail links mean you can be in central Birmingham in under 60 minutes, and central London in 1h 20m. The M1 transects the county, making road travel to all parts of the UK straightforward. The nearby East Midlands Airport and Birmingham Airport make overseas trips convenient.
Residents of Leicestershire are served by a good range of NHS services, GP surgeries, dentists and opticians. A smaller choice of private medical services also exist
How does Shared Ownership work?
The Shared Ownership scheme is simple, you buy an initial share of between 25% and 75% of the apartments full value and pay a subsidised rent on the remainder.
You may purchase further shares (up to 100%) as your circumstances change, should you choose to.
How do I know what percentage I can purchase?
You can purchase any share from 25% to 75% of the initial purchase price, but some properties may carry specific minimum share restrictions. You will be asked to speak to a financial advisor to assess what share you can buy that is both affordable and sustainable.
How to buy a Shared Ownership home: a step-by-step guide
The first step in buying a home with Shared Ownership is to assess your eligibility.
Search for available properties on our website here. Once you've found a property you're interested in, you'll need to arrange a viewing.
Speak to a qualified independent financial adviser to see how much of the home you can buy. 
To secure the property you've fallen in love with, complete the application paperwork and pay the reservation fee.
With the reservation complete, you'll need to instruct a solicitor and begin your legal paperwork to purchase the property. We make the process as smooth and seamless as possible, including breaking down technical terms with our jargon buster.
Alongside the legal paperwork, you need to find a mortgage that suits you and complete your mortgage application. You can either do this yourself or use a mortgage broker. Your lender will carry out affordability checks to ensure that you can afford the mortgage repayments. See our affordability calculator to understand what you can afford. 

With the mortgage in place, get ready to sign on the dotted line and pay your deposit. This is an exciting part of the process where you're really close to your dream of homeownership.
It's time to exchange contracts, which are legally binding agreements between you and us for the purchase of your property. You will also find out more about your completion and move in date during this stage of the process.
Congratulations! You can now move into your new home and make it your own. 

You'll still need to pay rent on the remaining share of the property you don't own. The rent is usually set at 2.75% of the share that you don't own. You can also choose to increase your ownership share over time, a process known as staircasing.