Explore our London developments perfect for hybrid working
23 August 2021
While most of us have adjusted to working from home, it can be really difficult to stay productive. Plus, a year and a half of remote working has challenged us to rethink our list of must-haves when searching for a home.
Our collection of London developments each feature a spacious interior design and a number of useful amenities to help make working from home smooth sailing. Plus, each development is just minutes away from central London, making them a commuter's dream, and are also well located close to a host of cafes for when you need a change of scenery, perfect for hybrid working.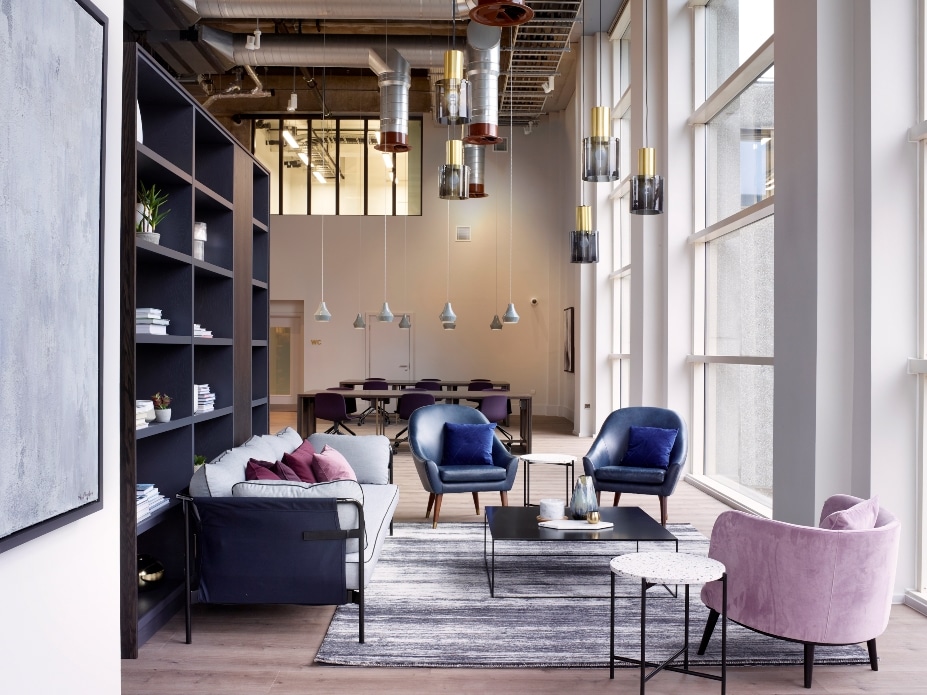 Equipped with a communal workspace and roof terrace, there are a number of benefits to living in this Shared Ownership development.
The modern co-working space has free high speed Wi-Fi and a bookable meeting room: Leon House is designed to help with your work-life balance.
The communal rooftop is beautifully furnished with seating and dining areas, and flooded with natural light for when the sun is shining and you've got emails to send.
Just a three minute stroll from Leon House is TMRW, designer offices and co-working space with in-house tech experts and an award winning Byte cafe. From hot desking to private offices, you've got flexible choices.
When you need a breather from Zoom calls, Crushed Bean is nearby for takeaway coffee and delicious freshly baked pastries.
On the days you need to be in the office, your commute from Leon House is smooth sailing. From East Croydon station, you can arrive by train to Victoria in 16 minutes, and London Bridge station in a mere 13 minutes, respectively.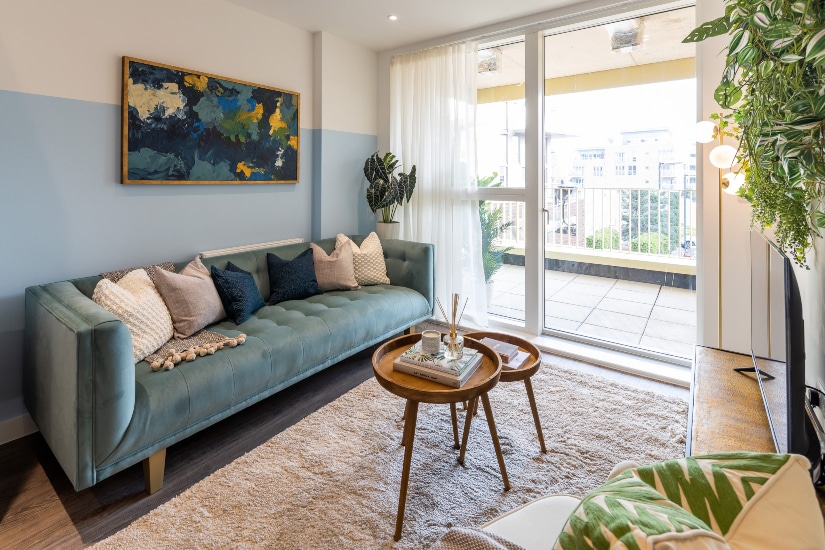 Hounslow-based The Moorings also has fantastic transport links into the Capital. From Twickenham station, Clapham Junction is a 19 minute journey, and you can also reach Waterloo in 32 minutes, and Kings Cross St Pancras in just 42 minutes.
On days when you're working from home, the famous Kew Gardens, and Syon Park, are a stone's throw away; perfect open spaces for a lunchtime stroll.
Each apartment at The Moorings has a private terrace or balcony, which is ideal for taking coffee breaks or sending emails in the sunshine. This development offers something for everyone, with the second and third bedrooms offering the versatility of a home office space.
Just a 14 minute walk away, along the picturesque Grand Union Canal, is UBCUK, a local co-working space with high speed wifi, a gym and a sandwich bar. You can book by the day, so it's perfect for days when you aren't in the office, but fancy a different environment close to home.
Hampton Tower at SQP, South Quay
With luxurious living, amazing commuting, and a position central to amenities and entertainment, Hampton Tower at SQP, opposite Canary Wharf, is perfect for today's home seekers.
If you work from home, rest assured these spacious apartments are elegantly designed to form a versatile living space. Whether it's a spare bedroom, kitchen/dining area or quiet corner cleverly designed for a desk, these diverse properties can be tailored to your way of living.  
Under floor heating is featured in each apartment, perfect for cosy working during the winter months. The apartments each feature floor to ceiling windows which allow natural light to flood in, especially important as light regulates key hormones and neurotransmitters, influencing everything from our alertness to our stress levels, so a bright home office is key.
However, if you do need to venture into the office, South Quay DLR station is outside your front door, and Canary Wharf tube station is a mere 0.5 miles away. On the Jubilee Line you can reach London Bridge in six minutes, Waterloo in nine minutes, and Westminster in just 12 minutes.
In this unique location, you are surrounded by serene parkland to explore after a work-from-home day or on your lunch break. If you like to de-stress with exercise, Trent Park has it's very own running club, and Strava group. Local parkland facilities also include a golf course, football pitches, and a mountain bike trail.
Each home at Trent Park is set up for Hyperoptic Wi-Fi, meaning everyone can stay clear and connected for every Zoom call. Plus, with generously sized rooms, each property is full of natural light, which makes the perfect video call background.
Trent Park is closely located to a number of nearby cafes and restaurants, including Costa, along Cockfosters High Street, so you can easily pick up a sandwich, meet friends or run a lunch-break errand.
When you need to head into the office, Trent Park is conveniently located less than a mile from Oakwood tube station, which quickly connects you to central London on the Piccadilly Line. There is also a shuttle bus to and from Oakwood tube station, making your commute across the Capital even easier.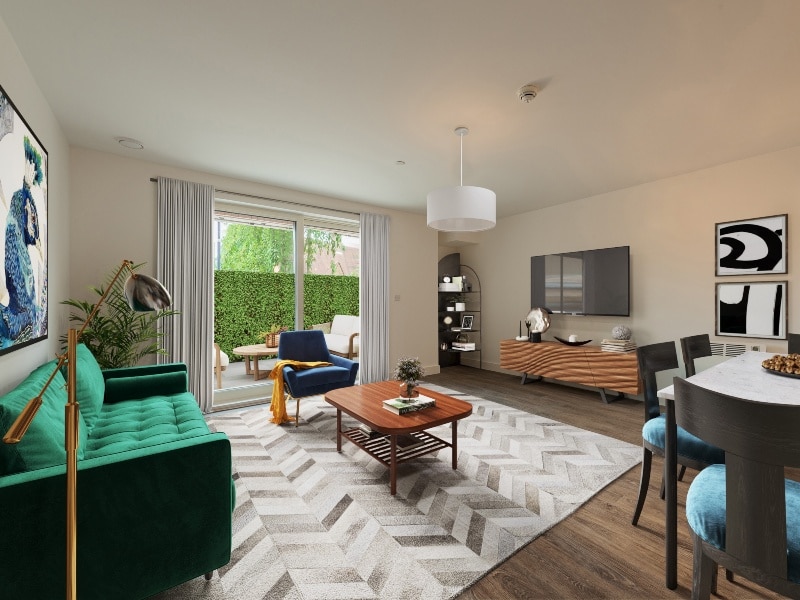 City House is the perfect location for commuters to purchase their first home, with central London and surrounding areas easily accessible from the nearby Winchmore Hill Station, or via the A10 and North Circular Road.
Highbury and Islington is just 21 minutes away by train, or you can step off the tube at Kings Cross St Pancras in only 24 minutes.
City House has been beautifully designed with your lifestyle in mind. Each apartment features an open plan layout, so you're not tucked away in a corner or working in a cramped environment.
Our working from home tip: The senses of touch and smell are particularly under-stimulated during the hours we're tapping away at a keyboard, so look for ways to appeal to these in your lunch breaks and evenings.
Learn more about these fantastic developments
To find out more information about these remarkable Shared Ownership developments, or book a viewing, head to our properties page, or visit our social media profiles on Instagram and Facebook (@legalandgeneralaffordable) to ask your property questions.