How to buy a Shared Ownership home: a step-by-step guide
15 August 2023
Buying a home can be a daunting experience, especially in the midst of the cost of living crisis. With rising property prices and wages not keeping pace with prices, it can feel almost impossible to get on the property ladder. That's where Shared Ownership can help.
What is Shared Ownership?
Shared Ownership is a government-backed scheme designed to help people become homeowners, especially those who are unable to buy on the open market, by allowing them to buy a share of a property, usually between 25% to 75% and pay rent on the remaining share. All of Legal & General Affordable Homes' properties are new builds, which means they are energy efficient, keeping energy bills down. So how does Shared Ownership work?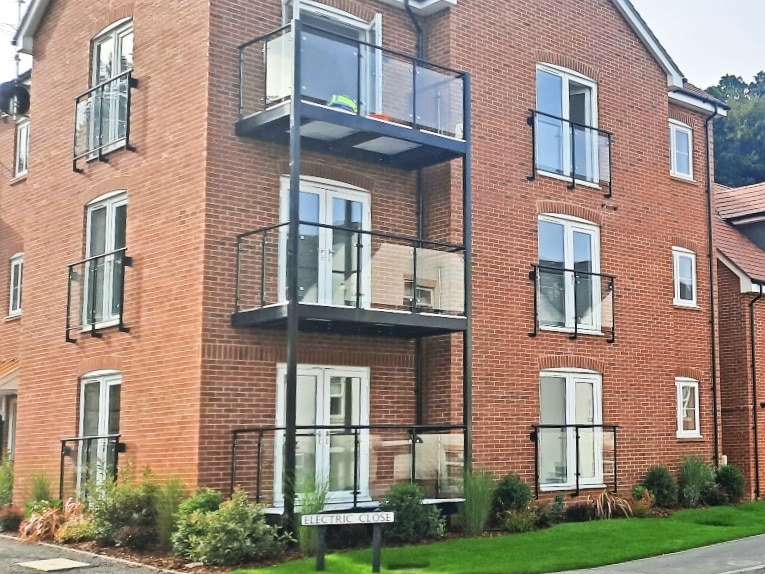 Step 1: Assess your eligibility
The first step in buying a home with Shared Ownership is to assess your eligibility. To qualify for Shared Ownership, you must:
Be at least 18 years old.
You don't have to be a first-time buyer but the Shared Ownership property must be the only property you own.
Have a permanent right to reside in the UK.
Have a household income of less than £90,000 in London and £80,000 in the rest of the UK.
For some developments, you may have to show that you have a connection to the area where you want to buy the home.
Step 2: Find a property
Search for available properties on our website here. Once you've found a property you're interested in, you'll need to arrange a viewing.
Step 3: Arrange a viewing
To find the ideal home that suits you, it's best to see the property yourself. Book an appointment with us here to arrange online or in-person viewings.
Step 4: See how much you can buy
Speak to a qualified independent financial adviser to see how much of the home you can buy.
Step 5: Complete your application & pay the reservation fee
To secure the property you've fallen in love with, complete the application paperwork and pay the reservation fee.
Step 6: Begin the legal paperwork
With the reservation complete, you'll need to instruct a solicitor and begin your legal paperwork to purchase the property. We make the process as smooth and seamless as possible, including breaking down technical terms with our jargon buster.
Step 7: Secure a mortgage
Alongside the legal paperwork, you need to find a mortgage that suits you and complete your mortgage application. You can either do this yourself or use a mortgage broker. Your lender will carry out affordability checks to ensure that you can afford the mortgage repayments. See our affordability calculator to understand what you can afford.
Step 8: Sign the contract and pay the deposit
With the mortgage in place, get ready to sign on the dotted line and pay your deposit. This is an exciting part of the process where you're really close to your dream of homeownership.
Step 9: Exchange contracts & receive your keys
It's time to exchange contracts, which are legally binding agreements between you and us for the purchase of your property. You will also find out more about your completion and move in date during this stage of the process.
Step 10: Move in
Congratulations! You can now move into your new home and make it your own.
You'll still need to pay rent on the remaining share of the property you don't own. The rent is usually set at 2.75% of the share that you don't own. You can also choose to increase your ownership share over time, a process known as staircasing.
Discover your perfect home
Find your dream home through Shared Ownership on our website or simply contact our friendly team here to answer any questions.
Frequently asked questions
What happens if I want to sell the property?
If you want to sell the property, you'll need to contact us. Legal & General Affordable Homes has a time period specified within your lease to offer the property to another eligible shared owner. If we are unable to source a suitable purchaser at this time, you can put the property on the open market.

Can I increase my ownership share over time?
Yes, you can increase your ownership share over time through a process called staircasing. This allows you to buy additional shares of the property and reduce the amount of rent you pay.
Can I rent out my Shared Ownership property?
No, you cannot rent out your Shared Ownership property. The property must be your main residence.