Our top picks for Christmas activities in London this festive season
28 November 2023
From exploring Christmas markets and sipping hot cocoa in the capital to making your way around festive ice-skating rinks, there are so many magical things to do in London this Christmas. What's even better is that many of our affordable, Shared Ownership homes are perfectly located for you to easily experience the very best of London any time of the year!
Check out our top picks below and get ready to sing all the Christmas carols in the lead-up to the big day. We've even included our closest set of homes to each activity so you can be perfectly placed to enjoy the best of the best next Christmas.
Kew Gardens and The Moorings
Take a trip to Kew Gardens during the most wonderful time of the year to experience their magical winter trail and enjoy the annual after-dark festivities with family and friends. You can look forward to experiencing a sparkling tunnel of light, dancing lakeside reflections and trees drenched in jewel-like colour. Totally Instagrammable!
While you're checking out the beauty of Kew Gardens, stop by The Moorings which is only a 9 minute drive from year-round beauty. Picture yourself getting on the property ladder in West London in a luxurious, new 1 or 2 bedroom apartment. All of the apartments at The Moorings are modern, include integrated appliances and have a larger than average, private balcony. What could be better than that?
Westfield and The Acer Apartments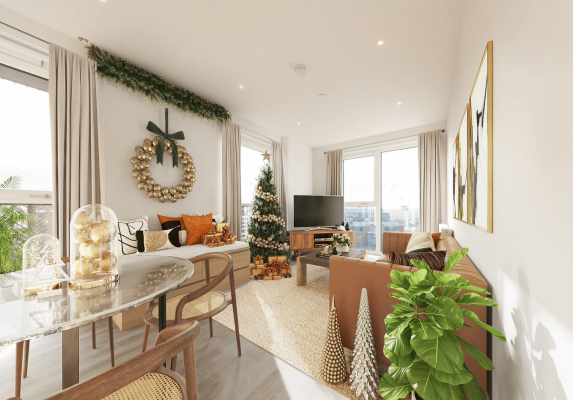 Get ready to shop until you drop – but with a festive twist! This year, Westfield London is pulling out all the stops including light displays and ice rinks, as well as breakfast with Santa himself. Plus, you can get your Christmas shopping done at the same time as Westfield has over 100 stores.
Did you know our Acer Apartments in White City are only a 5 minute walk from Westfield? Talk about year round convenience! Take your pick of our stunning studio, 1 or 2 bedroom luxury apartments in the Borough of Hammersmith and Fulham which are surrounded by over 8 acres of landscaped gardens. The perfect place to get on the property ladder as a first time buyer, you can enjoy clean and open plan layouts which can be easily tailored to suit your tastes.
Winter lights and Hampton Tower, South Quay Plaza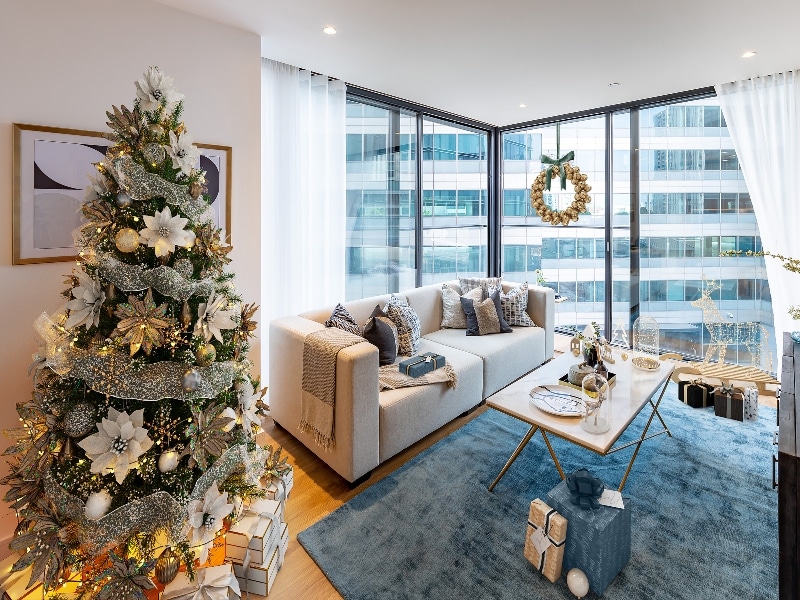 Give me the old razzle dazzle and all of the festive lights too! Actually happening in January, this is one to look forward to. An award-winning installation of the brightest lights around, Winter Lights is the largest, light festivals in London which sees Canary Wharf light up with over 20 stunning spectacular installations. Free to attend and perfect for the whole family, we can't wait to shine in the New Year!
Speaking of shining, you might not automatically think of Canary Wharf as a place for affordable housing in London. But with Shared Ownership, you can get on the property ladder at Hampton Tower, South Quay Plaza and be the envy of all your friends. With luxurious living, amazing commuting and a position central to amenities and entertainment, South Quay Plaza is perfect for today's home seekers.
Christmas at the Broadwalk Centre and Trent Park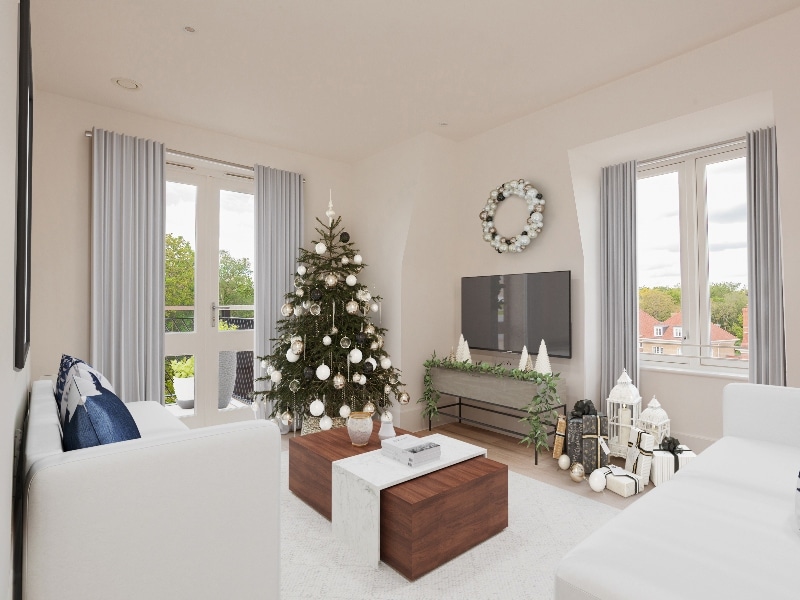 Shoppers are in for a real Christmas treat this December as The Broadwalk Centre in Edgware is set to host several festive, free and fun events for the local community to enjoy. The centre offers a special giant walkabout polar bear, who is always on hand to pose for photos and help get little shoppers into the Christmas spirit. Youngsters are also encouraged to take advantage of The Broadwalk's free face painter, who will transform them into any of their favourite Christmas characters.
Only a 35 minute drive from our majestic 1 and 2 bedroom homes at Trent Park, you could put down roots in North London for a fraction of the cost you'd expect. Join us on Saturday 10th December from 10am to 4pm for our exclusive open day and enjoy a selection of festive treats while you picture yourself as a homeowner in North London.
Register your interest today
We provide an array of affordable, top quality, modern apartments and houses across England, all of which are available to purchase with Shared Ownership. Start your search by viewing our current properties available.
Or, head to our social media profiles on Instagram and Facebook to ask your property questions. #LandGAH