Back to development
Register your interest for London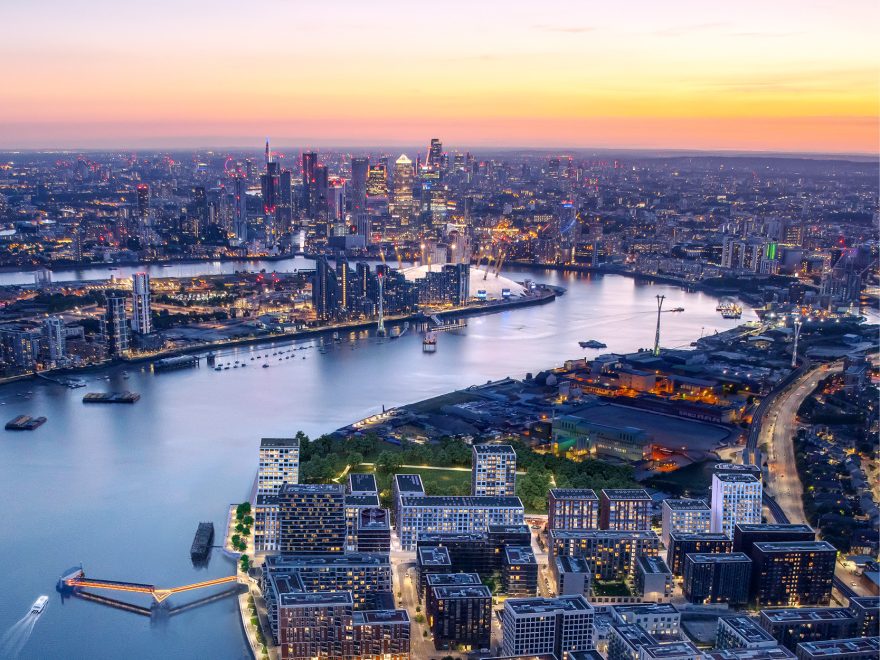 London Living with Shared Ownership
Explore our range of new Shared Ownership homes across the capital
Get on the property ladder in London with Shared Ownership
Whether you're looking to live a stone's throw from the Thames, surrounded by 400 acres of North London parkland, or within a few minutes' walk from Westfield London, we've got you covered. Our range of new Shared Ownership apartments are located across the capital, so you can enjoy everything the city has to offer within easy reach of your new home.
Zone 2
A home at one of our developments in Zone 2 makes it possible for you to enjoy city living that's as exclusive as the London hotspots you'll find on your doorstep. Living at The Acer Apartments, you'll be within a short walk from Westfield London, or enjoy everything Canary Wharf has to offer at Hampton Tower, SQP.
Zone 3
Situated adjacent to Lyle Park and just a stone's throw from the Thames, East River Wharf provides the perfect opportunity to get on the property ladder in a prime position in London. You'll be part of the beautiful new community in Royal Wharf, with access to a residents' gym, pool, spa, concierge service and 16th floor sky lounge.
Zone 4
Situated in a prime location in Brentford Lock in the heart of West London, The Moorings offers picturesque and nature rich living along the River Brent. Each home benefits from its own private balcony and communal roof terraces offerings views of the city, with a wide range of local shops, cafes and restaurants just around the corner.
Zone 5
Located on what was once a royal hunting ground, Trent Park is set in a gated community within a amidst a 56-acre estate, enclosed within over 400 acres of open space. These beautifully designed apartments provide a fully inclusive specification with 24 hour estate management, allocated parking and a private balcony to a selection of homes.
How Does Shared Ownership Work?
The Shared Ownership scheme is simple, you buy an initial share of between 25% and 75% of the apartments full value and pay a subsidised rent on the remainder.
You may purchase further shares (up to 100%) as your circumstances change, should you choose to.
How do I know what percentage I can purchase?
You can purchase any share from 25% to 75% of the initial purchase price, but some properties may carry specific minimum share restrictions. You will be asked to speak to a financial advisor to assess what share you can buy that is both affordable and sustainable.